UNEMPLOYMENT INSURANCE 2022 — Schedule, Consultation, Value, Rules
2022 Unemployment Insurance is a temporary benefit paid to workers who are fired without justification. However, to receive insurance benefits, you must meet certain requirements, such as having working time.
Its existence contributes to the market economy because it prevents workers from stopping consuming, thus providing social well-being. Unemployment insurance acts as a stabilizer at the macroeconomic level and generally acts as a countercyclical offset.
Check out all the most relevant information about the Unemployment Insurance 2022 benefit in this article. Let's go?
What is Unemployment Insurance?
Unemployment insurance is part of social security. Its purpose is to provide temporary financial assistance to workers who have been laid off without a cause. This benefit can provide temporary financial assistance in three to five installments, depending on the amount of the worker's final salary, up to a certain limit that can be calculated.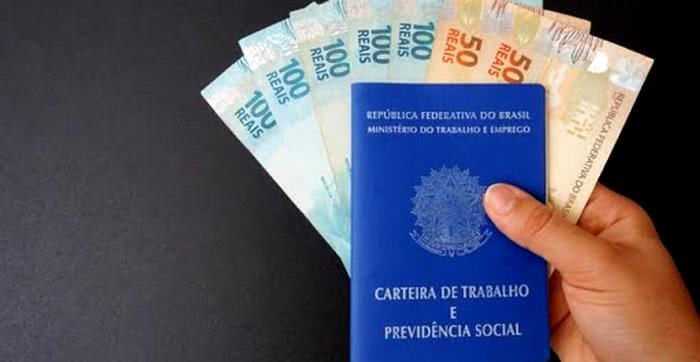 Once they re-enter the labor market or only have the means of subsistence to earn sufficient income, the insured must cancel receiving the indemnity.
With the emergence of the current constitution, unemployment insurance became part of the so-called fundamental rights in 1988, which is provided for in article 7, the so-called "Social Rights". The unemployment insurance plan also has a special law, nº 7998 / 90.
Unemployment insurance 2022 is part of the plan that aims to provide temporary financial assistance to the unemployed without justifiable reason, and to help workers keep and find jobs through intermediation actions.
Who is entitled to 2022 unemployment insurance?
People are entitled to unemployment insurance under the following conditions:
Formal workers fired for no good reason;

Workers who have reached an agreement with their employer and are accepting a qualification program with their employment contract suspended;

Dismissal of domestic workers without justified reason;

Fishermen in closed season (control or prohibition of the fishing season);

People are rescued from slavery-like conditions.
2022 Unemployment Insurance Rules
There are some conditions for obtaining unemployment insurance in addition to the above points. For the main rules for formal workers, see below (exceptions and changes for other types of workers (such as fishermen).
Minimum working time
To obtain unemployment insurance 2022, workers must receive wages from legal entities or individuals for at least a period of time before opening the application. This time varies depending on the number of times you have applied for unemployment insurance.
If this is your first time requesting assistance, it must be at least 12 of the last 18 months prior to discharge. If this is the second time you have applied for unemployment insurance, it must be at least 9 of the last 12 months, before the layoff.
At other times, within six months of being fired. In addition, you must have been employed by an individual or legal entity for at least 15 years in the last 24 months, or have performed legally recognized self-employed activities.
Enrollment in qualification courses
The aid is related to proof of enrollment and participation in training or qualification courses.
When workers apply for unemployment insurance 2022, these courses are offered free of charge. If the employee refuses to enroll or fails to attend the course, the benefit will be cancelled.
Not having other sources of income
People on unemployment insurance cannot have another source of income from formal or informal work – or any income that is sufficient to cover their own or those of their family members.
You will also not be able to receive any pension benefits on a continuous basis (some exceptions, such as accident assistance and supplementary assistance).
Make the request at the correct time
The deadline for applying for unemployment insurance 2022 varies for each category – but, in general, so-called regular workers can apply between the 7th and 120th day after termination. On the other hand, the working hours of domestic workers are from the 7th to the 90th day.
How to apply for unemployment insurance 2022?
formal worker
Regular workers are entitled to receive unemployment insurance in installments in accordance with the term of the employment contract and in accordance with all other conditions (such as variable minimum grace period).
If you are entitled to payment of unemployment insurance benefits 2022, simply submit the application to the competent authority, after presenting the necessary documents.
The period for the regular worker to apply for unemployment insurance is from the seventh (seventh) day to one hundred and twenty (120 days) after termination.
Required Documents (Formal Worker)
Before going to the competent authority to apply for unemployment insurance 2022, it is important to know the list of documents needed to start receiving it. Are they:
Identification Document;

Reserve Certificate;

CPF;

Work Card (all, if you have one);

PIS/PASEP identification document (card) or updated statement or Citizen Card;

Application for unemployment insurance submitted by the employer upon dismissal;

FGTS extract or updated document proving the deposits;

Term of Termination of Employment Contract (for contracts longer than 1 year) or Term of Discharge;

Proof of address;

Proof of education;

3 last paychecks from the months prior to dismissal.
domestic worker
Once the necessary conditions are met, the maid is entitled to up to three installments of unemployment insurance. The request must be made between 7 (seventh) and 90 (ninety) days after the rejection, without just cause. The benefit amount will be fixed at a minimum wage.
Required Documents (Domestic Worker):
Identification Document;

Work Card (all, if you have one);

PIS/PASEP identification document (card) or updated statement or Citizen Card;

FGTS and Social Security Contributions extract or updated document proving the deposits;

Term of Termination of Employment Contract.
Places to apply for unemployment insurance
Regional Labor and Employment Superintendencies;

SINE – National Employment System;

Caixa Econômica Federal agencies;

Units associated with the Ministry of Labor and Social Security.
After completing the unemployment insurance eligibility process, you can track the progress, payment date, and installment amount.
Unemployment Insurance Consultation
It is possible to consult unemployment insurance 2022 in three different ways. Check out the step-by-step steps we have prepared so that you can carry out the consultation in a simple and easy way:
Caixa Econômica Federal website

---
Step 1: Access the specific section on unemployment insurance on the Caixa Econômica Federal website: https://www.caixa.gov.br/beneficios-trabalhador/seguro-desemprego/Paginas/default.aspx;
---
Step 2: On this page, you will get a lot of information about who is entitled to and apply for unemployment insurance. Afterwards, click on the "Consult Payment" button;
---
Step 3: Inform the NIS number (PIS/PASEP) and the password to access the system;
---
Step 4: If you are logging in for the first time, you will need to register a password. To do this it is very simple, just fill in the NIS number and click on the "Register Password" button;
---
Step 5 : After accessing the system, a detailed report will be presented, which includes the installments that have already been paid and those that are still pending payment.
---
Worker Cash Application
You can also consult your 2022 Unemployment Insurance through the official Caixa Trabalhador app. See how to download the app and make the consultation: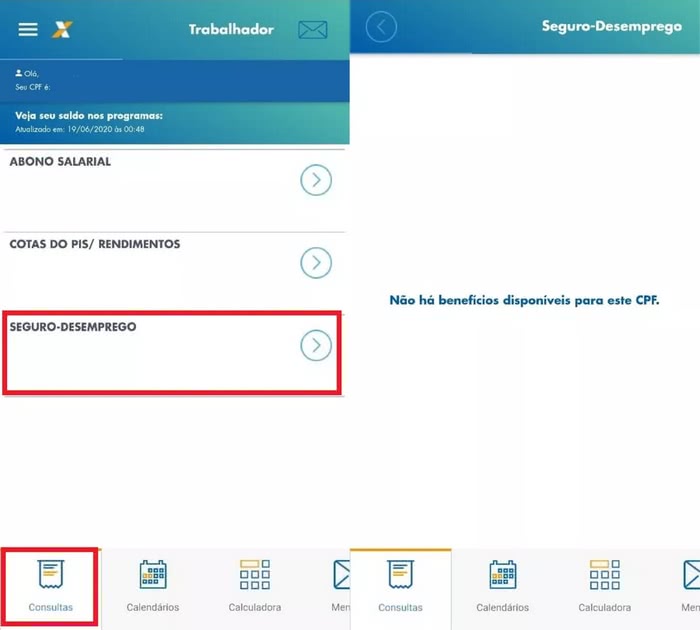 Access your smartphone app store (Play Store or APP Store)

Search for "Caixa Trabalhador" and download it;

Register with the CPF;

Then click on the "Query" option;

Afterwards, click on "Unemployment Insurance";

Finally, amounts, installments and other information related to your benefit will be shown.
Caixa agencies or lottery houses
If you are a Caixa Econômica Federal customer, you can consult unemployment insurance 2022 through the Internet Bank, the Caixa app or the nearest branch.
If you are not yet a Caixa customer, you can also check at the nearest ATMs or ATMs. Remember that it is also possible to consult Lottery houses. In all cases, it is important to have your NIS and CPF numbers ready.
Telephone
By telephone, through the Caixa Cidadão channel, it is also possible to consult unemployment insurance. Just dial 0800-7260207 and select the desired option in the electronic recording.
How to schedule unemployment insurance
Before knowing the list of documents to apply for unemployment insurance 2022, it is important that the worker knows the scheduled service. If a worker chooses to be seen at the Regional Labor Superintendencies, Regional Labor Offices or Ministry of Labor and Social Security posts, the worker has an appointment service.
To schedule 2022 unemployment insurance online, the worker must:

Access the link: http://saaweb.mte.gov.br/;

Select State, Municipality and Type of Service (Entry into Unemployment Insurance);

Enter the security code and click Proceed;

Then choose your preferred location and date.
It is also possible to schedule unemployment insurance 2022 through the central channel Alô Trabalho of the Ministry of Labor and Social Security, just dial 158.
If you want to enroll in unemployment insurance through Caixa Econômica Federal or SINE, you don't need to make an appointment, as it is done by distributing passwords at the locations.
Value of unemployment insurance 2022
Unemployment insurance is the average of the last three wages before dismissal. But there are some important points:
The benefit cannot be less than a minimum wage or more than R$1,813.03;

The value is calculated based on the average of the last salary and a percentage is added to the average;

The maximum salary is R$1,599.61: in the last few months, they are entitled to 80% of the average salary;

The salary is between BRL 1,599.62 and BRL 2,666.29: the value will be BRL 1,279.69 + 50% (half), and the deductible will exceed BRL 1,599.62;

Salaries above $2,666.29: The maximum is $1,813.03;

If the worker only received two salaries in the last few months before the layoff, these two values ​​will be used to calculate the average of the percentages;

Likewise, if you only receive the last monthly salary, only this salary will be considered;

Anyone who has not had full-time work in the last three months will be calculated based on the month of completed work.
How to use unemployment insurance 2022
As long as you don't go back to work, you need to optimize your use of unemployment insurance as much as possible. Here are some important steps to take:
Record all monthly expenses on paper (or spreadsheet or application).

At least so far, determine which ones are essential and which ones can be cut.

Divide your expenses into several categories (housing, transport, food, housing, etc.) and set a ceiling for each expense.

Negotiate existing debt – contact creditors, explain your situation and formulate new transactions based on the new situation.

Avoid purchasing with a credit card.

Try to save, even if it looks small.

Think of unemployment insurance as a salary: one part is used to cover expenses and the other part must be set aside.
How to apply for an extension of unemployment insurance?
The government is studying the payment of additional unemployment insurance quotas for workers who lost their jobs during the coronavirus crisis. The goal is to increase two benefits for those who are fired for no reason. This can benefit at least 6 million Brazilians.
Because of this pressure, the government is preparing counterproposals to the lowest-cost collegiate. Codefat has six government representatives, six workers and six businessmen.
Currently, workers can receive 3-5 batches of unemployment insurance. The amount depends on the length of your formal work and the number of times you have applied for benefits. After 30 days of the registration period, the installment is released.
In a recent discussion, the government defended that the additional quota can only be paid until December and, as the payment is very high, the cost will exceed the upper limit. This instrument that would be used would be the extraordinary credits allowed by the Constitution in cases of urgent and unpredictable expenses, such as in cases of war, internal commotion or public calamity.
The credit to be used for payment is that allowed by the Constitution in cases of urgent and unpredictable expenses (such as in the case of war, internal disturbances or public disaster).
The Ministry of Economy informed that it is analyzing the financial and legal possibilities of the Work Group's proposals to make them feasible within the special tax regime in force.
Payment Unemployment Insurance 2022
The amount of unemployment insurance is paid by the CEF, therefore, the individual must go to the agency and bring the following documents:
CTPS – Work and Social Security Card

PIS/PASEP Registration Identification Document

Application for Unemployment Insurance / Dismissal Notice printed by the Employer Web on the Mais Emprego Portal

Documents or certificates of deposit for withdrawal from FGTS deposits;

Provident fund;

CPF.
The TRCT (Termination of Employment Contract) officially approved with code 01 or 03 or 88 is applicable for contracts with a working duration exceeding one year, or termination clauses (TRCT) for termination of employment contract with less than a contract termination. Period of service or co-worker's contract termination service contract for more than one year of employment contract (terminated together with TRCT)
However, due to the pandemic caused by the new coronavirus (COVID-19), as of July 24, 2020, you are also authorized to deposit payments directly into the beneficiary's bank account.
This measure originated in CODEFAT Resolution No. 847/2019, which revised the terms. Article 16 of Resolution 467/2005 (Official Workers), Article 2 (Fishers) and Article 7 of Resolution 759/2016. Resolution nº 754/2015 nº 12 (Internal Employees), all of CODEFAT.
You must choose to accept direct deposit in your application for unemployment insurance 2022 (in person or virtual), provided the beneficiary correctly informs the name of the bank, branch and account number (checking or savings). This option does not apply to payroll accounts, which only allow deposits to be made by employers registered with financial institutions.
In addition, changes to the receipts for the accounts themselves include payments to full-time workers, domestic workers, laid-off workers and professional qualification grants.
According to art. Article 7 of CODEFAT Resolution 847/2019 stipulates that individual fishermen may require deposits in their closed insurance accounts, which will come into force on August 2, 2020.
At the same time, unemployment insurance is a labor right (art. 7, § 2 of the Constitution) and a social security benefit (art. 201, § III of the Constitution), supported by a worker support fund (FAT). In short, it aims to guarantee a temporary minimum income to unemployed workers so that they can maintain themselves economically (and eventually obtain their professional qualification) when they want to return to the labor market.
---
The country currently has five types of unemployment insurance (regular worker, domestic worker, artisanal fisherman, rescued worker and professional qualification grant). Each model has its own rules in terms of legitimacy, requirements, value and duration.
So, did you like today's post on unemployment insurance 2022? Leave in the comments below, your opinion is very important to us. And don't forget to share this text on your social networks, so other people can also have access to this content. To the next!