82 year old engineer creates a machine capable of producing almost 5 thousand liters!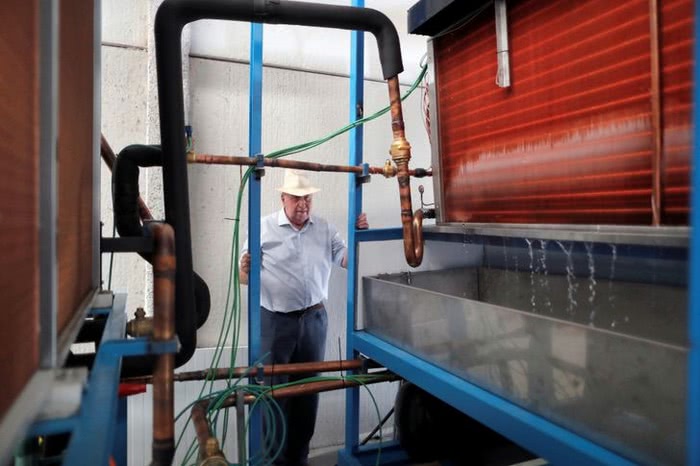 In fact, water scarcity is a problem that has been faced for a long time. This is also one of the biggest challenges of our era, but how exactly is it possible to resolve this issue?
Well, it is also a fact that many people and organizations are coming together to better deal with this problem, however, it is already clear that, although in some cases it is simple, change is indeed important, whether it is saving water or generating a new way to get this important resource for us.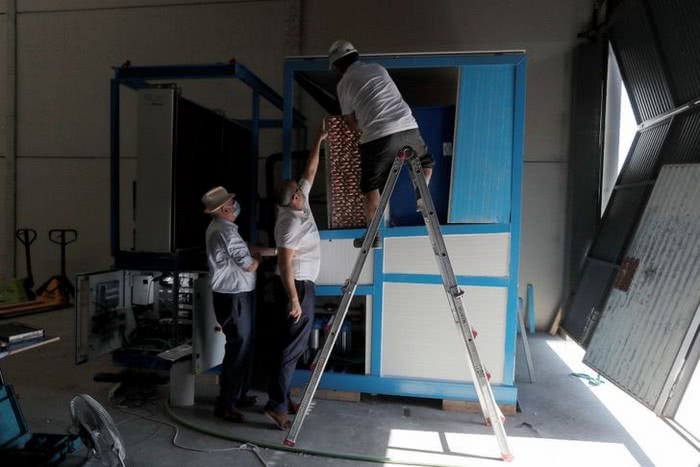 So let's deal with a rather special case. It is the story of engineer Enrique Veiga, who, in the late 1990s, managed to create a machine capable of producing approximately 5 thousand liters of drinking water. This machine was one of the tools used to combat the great drought that was happening in southern Spain at that time.
The incredible tool manages to capture a good part of the oxygen and hydrogen molecules that are transported by the air, thus converting it into perfect drinking water.
After that, the engineer began an even more remarkable and important project. Now his idea was to build a company that aimed at solutions for communities where water is scarce. With this, he not only helped Spanish communities in recent years, but also expanded his idea to Namibia, in Africa, and to Lebanon, in the Middle East.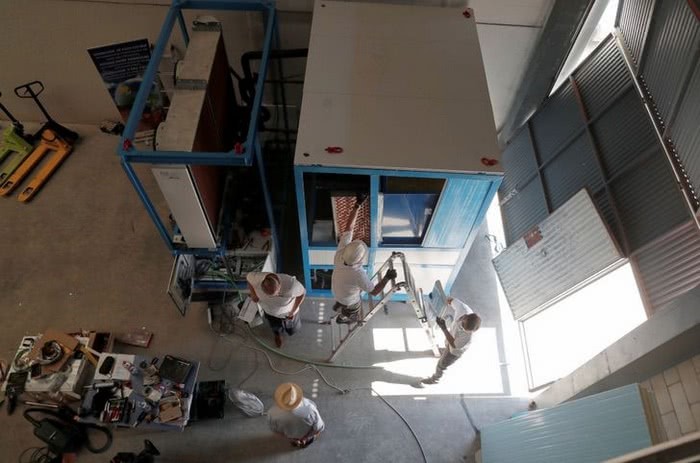 Your big goal with all of this is to go further! Far beyond, being able to take your machine to different countries around the world, in the most inhospitable areas. His experience in Namibia proved that this was his objective. For the engineer, those people were going through a great water crisis and were delighted with that invention. Some even wondered where that water came from.
The basic principle of the engineer's machine is to use electricity to cool the water, leaving it in a condensed state. Enrique is also managing to adapt it to different environments, making it easier for some processes to happen, especially his dream of expansion.
With the machine's latest capacity, which is approximately 5,000 liters of water per day, it's easy to even think of a complete supply of a village every day.
He also reports that the objective is not just to produce water for consumption, but to present something practical, something that does not require a walk of several kilometers to get some water.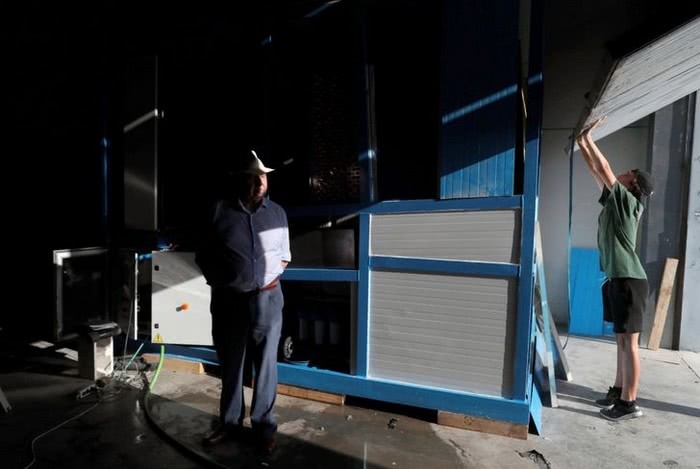 Although many people still don't know much about the engineer or about his inventions, it is very likely that in the near future his machines will be able to bring hope to many of us. The lack of water can come quickly, but with these inventions appearing every day, it is clear that we can be prepared.
Enrique is still working on his projects and for her, his goal will only be achieved when he really sees his machines arriving in various places around the world! Remembering that every day he improves this tool even more!